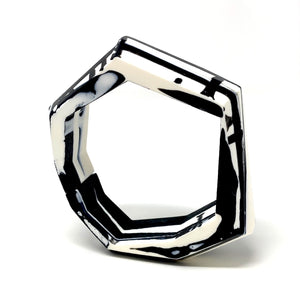 BANGLE LINKS
---
These versatile bangles are sold separately or in trios and can be commissioned in an assortment of colours, in both matte and clear resins.
There are three models of Maca Links Bangles:
• Bangle Links fit a standard 65mm wrist size
• Neo Bangle Links fit a slightly larger 65 mm wrist size
• Wide Bangle Links are the same as the Bangle Link but twice as wide.
Compatible with the entire range of Links. To keep adding to this unique design head to Links Singles for one-offs, limited editions and more.
Inquire to customise yours through the contact page.
---
---