Maca Bernal is an innovative Visual Artist offering an array of mindfully designed, handcrafted jewellery.
Latina based in New Zealand, Bernal is renowned for her Maca Links which she pioneered in 2015.
Maca chooses Art Jewellery as her medium for its wearability inducing interactivity.
Explore, collect and treasure for life.
FEATURED MACA LINKS est 2015
---
THE THUMBS UP
Maca Bernal was a delight to meet and discuss extending … my Maca Links necklace. Wonderful to see where the jewellery is made and … her expert colour suggestions. Came away very happy indeed … I will definitely be back!
— Marianne
NEWS
---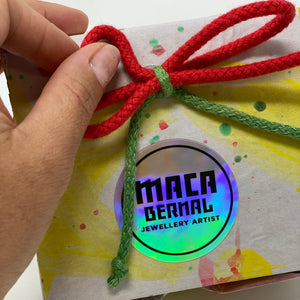 If you have purchased jewellery from me lately you would have noticed the NEW  Hologram Stickers made by StickerDot using my logo that Nicola at Taker designed. These kick-ass custom made hologram...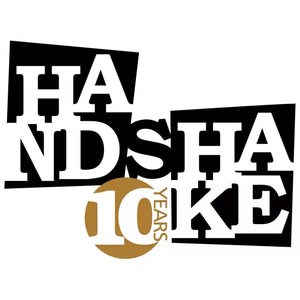 Taking part during Nelson Jewellery Week 2021, I will be participating of this exiting celebratory exhibition to mark 10 years of the HANDSHAKE project. 49 artists who have been directly...